Nurture Women New to the Bible
Make it easy for first-timers to learn and not give up!
I asked women in my Bible Study group what they remembered about their first time attending a Bible Study. The descriptions that came back were these: frightened, panicked, lost as a goose, isolated, and crying like a baby.
Yet, they didn't give up. Some of them kept on because they had signed up for the course and didn't want to quit. Others had someone tutor them through the study. One mentioned that only God strengthened her enough to keep trying. Even after 2 years, one woman said she still gets lost in the regular women's Bible study at her church.
In our current culture, it is not wise to assume that anyone has a fundamental understanding of the characters and historical details in the Bible. Most first-time attendees are women new to the Bible.
My heart wants to make the experience of these "Bible study newbies" so much better than that. Because I've been listening and watching over the past 25 years of active Bible Study leading, I've picked up some insights about helping women new to the Bible. I'd like to share these with you.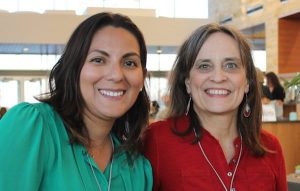 Related Resources & Blogs
Don't miss out on our free resources library!
Sign up to receive a PASSWORD TO DOWNLOAD all of our Bible Studies and ministry resources from one location!
Image credit: open source (3483b1d6-962b-4f3f-a0a6-ea16729eb781_womens.jpg)