Your Joyful Walk Begins Here
OUR MISSION
Helping women learn  to study the Bible for themselves and grow their Bible-teaching skills to lead others on a joyful walk with Jesus.
To fulfill our mission, we offer many types of Bible Studies and ministry resources on this website for you to use in your life and ministry. Enjoy!
Special Offer

Sign up to receive a password for easy access to my free LIBRARY of Bible Studies and ministry resources.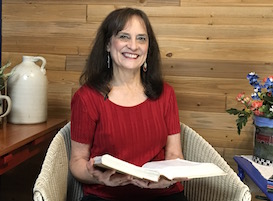 Hi, I'm Melanie Newton. It is my joy to be able to provide free Bible studies for women and other resources to download on this website. If you've just started working on one of my studies, hooray! I hope you enjoy it and fall fresh in love with Jesus. Life cannot be any better than knowing Him! You can help me to provide these resources online by DONATING to this ministry. Thank you.
Welcome to the Joyful Walk Community.
Are you dealing with jerks in your workplace? My husband's book addresses this problem and offers workable solutions for you. Find out more about No Jerks on the Job.