Free Bible Studies for Women
Christ-Focused Bible Study Guides
Designed to help you study the Bible for yourself.
Are you weary of Bible studies saturated with the author's commentary? Would you prefer not to have to watch videos to do every lesson? You have come to the right place. Depending on flashy speakers and commentary-filled workbooks creates a dependence on people rather than on Jesus. You won't get that here!
Joyful Walk Bible Studies are:
Christ-focused, not personality-focused.
Bible-rich, not commentary-filled.
Video-free, not video-dependent.
Grace-based, not legalistic.
Easy to use, not leader-dependent.
Free to download and print.
Click on the links below to get each study.
Thank you for your online studies and access. I am leading a Bible study in January about the basics of the faith and was looking for some outlines/questions. A lot of what I was seeing online were the author's thoughts/explanations and some reflection questions, but little of God's word. What a delight to come across your study guides where you direct the reader to open God's word, ask questions for them to respond/reflect with a perfect injection of additional background information or encouraging comments to commend the reader that God wants the best for them! They are well-organized, and the reader has to encounter God's word to learn. Thank you for directing people to God's word, the best place for the Holy Spirit to speak to those who are truly seeking him. (Kim H.)
Joyful Walk Bible Studies are Christ-focused and will teach you how to dig into the Bible for yourself and to depend on Jesus to help you apply what you learn from Him. Then, you can have a joyful walk, stepping through life with a satisfied heart.
Joyful Walking Blog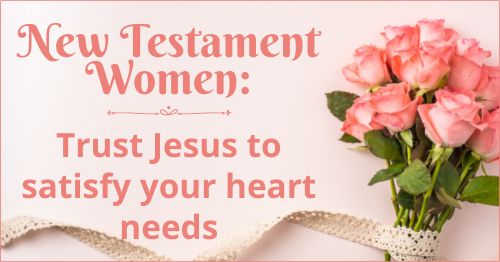 Christ-focused articles that study specific Bible passages and important Bible discussion topics for Christian women—including BIble women, healthy living, death and beyond, and overcoming fear.
Other Bible Studies and Resources