Invite Me to Speak
Messages that are Christ-focused, Bible-rich, and grace-based
A trustworthy speaker for your retreat or conference
As a speaker of God's truth, you can be confident that my messages are:
Christ-focused: All of my teaching will point each woman to trust in Him not only for salvation but also for everyday living.
Bible-rich: In each session, women will learn how to dig into the Bible for themselves and to depend on Jesus to apply what they learn from Him.
Grace-based: Living in God's grace from the moment of salvation to one's last breath leads to the reward of a joyful spiritual life.
I am affordable. I will work with you and your event budget. We are in Texas but will travel just about anywhere. Download Melanie's speaker information.
Choose from these packages:
Leap into Lifestyle Disciplemaking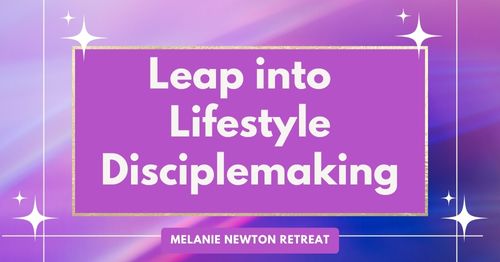 Train women to pursue lifestyle disciplemaking in their everyday lives.
4 teaching sessions plus small group discussion:
Session 1—the disciplemaking lifestyle and introduction to connecting with nonbelievers
Session 2—more connecting with nonbelievers and practical ways to share your faith with them
Session 3—establishing new and young believers
Session 4—launching more disciplemakers through training and releasing women to pursue a lifestyle of disciplemaking
This will be the most unique, kingdom-growing retreat you could offer. Jesus commissions us to live for Him as disciplemakers. Help the women in your church be obedient to this commission.
Comment from a women's ministry director: This was the best women's ministry seminar that the District has put on. (Martha)
Pathways to a Joyful Walk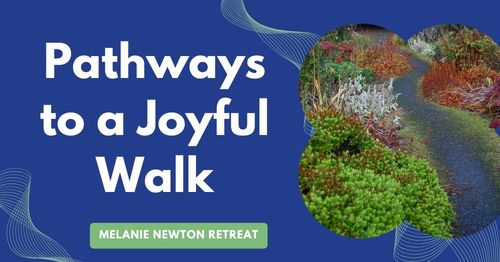 Discover the pathways that lead every woman to a joyful faith walk with Christ.
Read the "Joyful Walk Series" of blogs to get you excited about God's promise of a joyful walk with Him for every believer.
4 teaching sessions plus small group discussion
Session 1—know Christ and God's wonderful grace
Session 2—grasp your identity in Christ and how it influences what you think about yourself
Session 3—choose whom you will serve daily and what that looks like
Session 4—keep moving forward through any challenge with the perseverance of Christ
Let me help you and your audience seek an authentic relationship with Jesus Christ and hold onto it daily, so that in the midst of personal struggles and challenges from the surrounding culture you might experience a truly joyful walk.
Seek the Treasure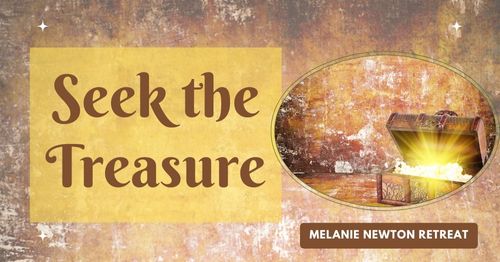 Study Ephesians to recognize substitute treasure and cling to your treasure in Christ alone.
4 teaching sessions plus small group discussion:
Session 1—recognize what is in your treasure chest (Ephesians 1)
Session 2—you are lavished with love (Ephesians 1 and 3)
Session 3—live in the power of Christ (Ephesians 4, 5, and part of 6)
Session 4—spread the riches to others (Ephesians 2 and 6)
See that your treasure in Christ is powerful and valuable enough for you to live successfully in this world. You need not go anywhere else. Help the women of your church to stop putting other things as ruler of their lives above Christ.
---