Invite Me to Speak
Biblical Messages • Always Relevant • Never Fluff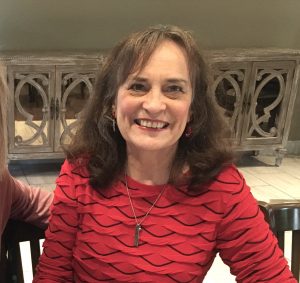 Are you weary of Bible teaching that is saturated with personal commentary and fluff, telling you how to think? Did you know that creates a dependence on people rather than on Jesus?
You won't get that here. I will teach you how to dig into the Bible for yourself and to depend on Jesus to help you apply what you learn from Him. Then, you can have a joyful walk, stepping through life with a satisfied heart.
Let me help you and your audience seek an authentic relationship with Jesus Christ and hold onto it daily, so that in the midst of personal struggles and challenges from the surrounding culture you might also experience a truly joyful walk.
Need a trustworthy speaker for your event?
Bring Melanie to your next women's event, conference, Bible study class, home event, or retreat. She'd love to be part of the Lord's work in your group. Check out some of my most popular retreat topics below. I am affordable. I will work with you and your event budget and whatever topic that meets your needs. We are in Texas but will travel just about anywhere.
Popular Retreat Topics
---
Satisfied Podcasts
To get a feel for my teaching style and content, listen to audio or video messages related to my Joyful Walk Bible Studies or women's retreat themes.
More message choices available
Let me help you and your audience seek an authentic relationship with Jesus Christ and hold onto it daily, so that in the midst of personal struggles and challenges from the surrounding culture you might also experience a truly joyful walk. (Melanie)