About Us
Melanie Newton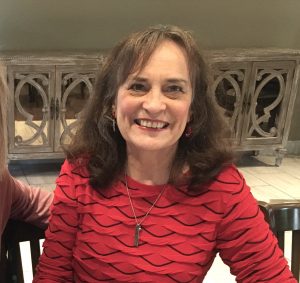 Jesus took hold of me when I was a young woman, and I have been on this great adventure ever since. My life is a gift of God, full of blessings in the midst of difficult challenges. The more I have learned and experienced God's absolutely amazing grace, the more I have discovered my faith walk to be a joyful walk. I am still seeking that joyful walk every day.
I am a Louisiana girl who responded to God's grace through the college ministry of Cru (Campus Crusade for Christ). At that point, I chose to follow Jesus as His disciple. Soon, I began leading women's Bible studies in college and continued doing so while my husband Ron attended Dallas Theological Seminary in Texas.
Even while raising our three children, I was actively involved in starting and teaching Bible studies wherever we lived. My passion from the first has been to lead women to a joyful relationship with Jesus. Adding to my "mommy" experiences are several years of homeschooling and developing science activities for children that illustrate biblical truth.
Being part of the women's leadership team in several large churches provided me the opportunity to write Bible Studies and deliver biblical messages to women's groups. Serving as the Women's Ministry Director for a large Protestant association of churches showed me the need for quality Bible Studies to be easily available and affordable. It also led me to pursue lifestyle disciplemaking.
My focus
Discipling women has been my mission for more than 50 years now. This is reflected in the resources offered on this website.
I teach Scripture according to the plain, normal, historical meaning of the words in their original languages—avoiding over-allegorizing, sensationalism, or twisting the Bible's message.
You can follow me as a regular contributor to bible.org, one of the world's largest Bible resource websites. I am also an Ambassador for Bible Studies on the Vurbl audio platform. My Bible Studies are featured on many top websites and popular blogs such as Ben and Me and Faithfully Planted.
I am available to speak at retreats and conferences. Choose a topic from one of my studies or your own topic. I also offer Lifestyle Disciplemaking Training events to churches large and small. My goal is to lead women of all church backgrounds to a lifestyle of disciplemaking-personally as well as incorporating the process into existing women's ministries. I've also helped women start and lead Bible Study groups of their own.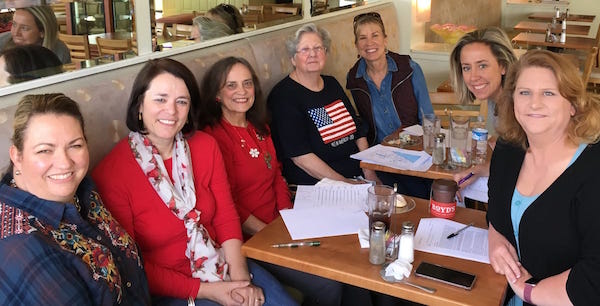 Joyful Walk Ministries
Joyful Walk Ministries exists to help women learn to study the Bible for themselves and grow their Bible-teaching skills to lead others on a joyful walk with Jesus. We are a ministry partner with "Integrity at Work-iWORK," a 501c(3) organization headquartered in Texas.
Ron Newton is the director of Integrity at Work-iWork. Ron is also the author of the top-rated business book, No Jerks on the Job. Melanie Newton is the director of Joyful Walk Ministries.