Adorn Yourself with Godliness: A Study of 1 Timothy and Titus
1st Timothy and Titus Bible Study
Book #3 in the "Growing in Godliness" series.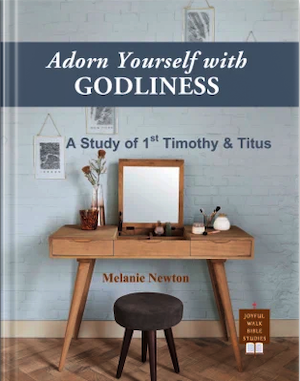 11 Lessons with Podcasts and Discussion Guide—also in Spanish
Do you long to be more beautiful? Could you do just one thing to look just the way you would like to look?
You can do that! Every day, you can adorn yourself with godliness. Godliness is devotion to God expressed in a life that is pleasing to Him. Why should you desire to adorn yourself with godliness? Do it out of love for God and gratitude for what He has done for your salvation. Know that godly behavior is good for you in every way and for those around you. Others are watching, and godliness draws unbelievers to the God we know and serve.
This study of 1st Timothy and Titus will show you how you can adorn yourself with godliness. Get this Adorn Yourself with Godliness Bible Study and choose to "dress," act, and be like Him—for Him!
Get "Adorn Yourself with Godliness" here.
Download to print (free):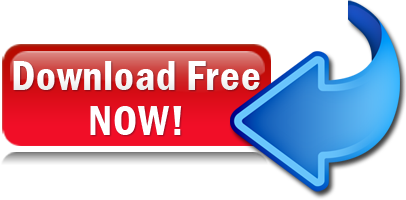 Listen to podcasts.
What women are saying about this study:
I was searching for a Bible Study for our neighborhood group, and yours came up on the search. I'm so glad I found it. Your study was easy to follow, and you gave many new insights that I had never heard. You have been a blessing to me. (Barbara)
Adornate con Piedad
Spanish Version of an older study (no podcasts in Spanish):
---
Who wrote 1 Timothy and Titus?
The apostle Paul identifies himself as the author of 1 Timothy and Titus. Paul left 2 of his trusted friends-Timothy in Ephesus and Titus on the island of Crete-to continue the work of teaching the truth and resisting error creeping into the young churches there. These letters we have in our Bible were written to encourage the young pastors, reminding them to teach and train others to be faithful to the true Gospel. Paul's letters to Timothy and Titus are called "pastoral epistles" because for the most part they are Paul's counsel to his assistants who served in the pastoral or shepherd-like function of those local churches, particularly in the regions of Ephesus and Crete.
Who was Timothy?
Timothy was born and reared in Lystra (central Turkey). His mother, Eunice, and grandmother, Lois, were devout Jews who became believers in Christ. Timothy first heard Paul preach the gospel on Paul's first visit to Lystra and trusted in Christ. When Paul came back to Lystra, Timothy joined Paul on the rest of his second missionary journey. During that time, Timothy helped to establish churches at Philippi, Thessalonica, and Berea. Six of Paul's epistles to churches include Timothy in the salutations meaning Timothy was with him when Paul wrote the letters. After Paul's release from prison (around 62 AD), Timothy and Paul traveled to Ephesus where Timothy was left to care for the church. Paul wrote 1 Timothy around 64 A.D. from Rome or Macedonia. Paul wrote 2 Timothy (~ 67 AD) while Timothy was still in Ephesus.
Who was Titus?
Titus was a Greek who listened to Paul's preaching and believed in Jesus. Paul brought him to Jerusalem (Galatians 2:1-4) to show the apostles and other Jewish believers how a Greek non-Jew could love God just as much as they did. Titus traveled with Paul on missionary journeys, helping in the work of sharing the gospel. During the 3 years Paul was teaching in Ephesus, Titus was there. Then, Paul sent him to Corinth to alleviate tension at that church (2 Corinthians 7:6-16) and to collect money for the poor (2 Corinthians 8:6-23). Paul thought of Titus not only as a very faithful friend but also as his spiritual son because he had led him to trust Christ. After Paul was released from the Roman prison where he had been for two years, he and Titus traveled to the island of Crete. Paul left Titus on Crete to continue teaching the new Christians and to appoint church leaders for each new church. Paul wrote to Titus soon after writing 1 Timothy.
What is godliness?
Godliness is devotion to God expressed in a life that is pleasing to Him. It also means to take on His likeness as we present Him to the world around us. Attributes of godliness are those same ones found in our Lord Jesus Christ-humility, compassion, love, prayer, dependency on God the Father, and many more. Read my blog "Adorn Yourself with Godliness" for more understanding of what this means.
Image credit: sourced from maisonsdumonde.com (Vanity-369435d1ab13fa315c5d5d68546d168d.jpg)