Train Small Group Leaders
Learn how to shepherd a small group with love and joy.

Have you been asked to be a small group leader for your Bible Study group? You might be feeling a bit scared and overwhelmed about it.
Or, has your church Bible Study grown so much that you have a bunch of new leaders? They might be feeling a bit insecure about this new "role" in their lives.
Just being able to "get the job done" doesn't qualify someone to be a small group leader. And, it isn't wise to assume that someone volunteering to fill a leadership role knows how to do it well without training.
Large churches, as well as small churches, need to provide leadership training for everyone who is overseeing a ministry team, activity, or project. All training should include not just "what you will do" but also "who you are to be" as a servant-leader in the Church belonging to Jesus.
Doing proper leadership training might help to circumvent the "it's my ministry" mentality that happened in a church recently. I received a phone call from a friend who is the women's ministry team leader for a small church. The ministry team was concerned about one particular woman who didn't like anyone messing with "her ministry." For several years, she had been getting away with this "it's my ministry" mentality and would intimidate anyone who got in her way. Since my friend's church was a small church (<200), there had not been the leadership training for women heading up various activities that larger churches may offer every year. I recommended they call everyone together and go through some basic essentials of ministry in a church setting.
Help your ministry team understand how their place is a shared ministry and avoid the "it's my ministry" mentality.
To get more information and training on leading a Bible Study group, check out my online video course, Bible Study Leadership Made Easy. It's only $20 and covers many aspects of leading a Bible Study group or lesson.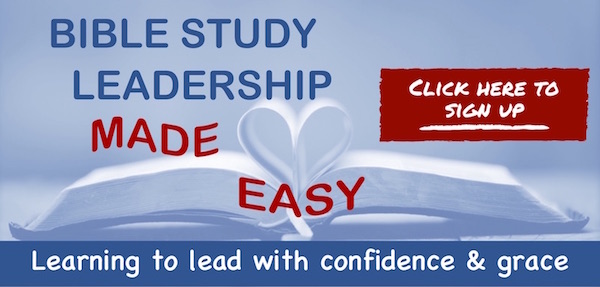 If you have done this Bible Study already, please leave a rating below.