The God-Dependent Woman: Life Choices from Second Corinthians
Second Corinthians Bible Study
Book #2 in the "Growing in Godliness" series.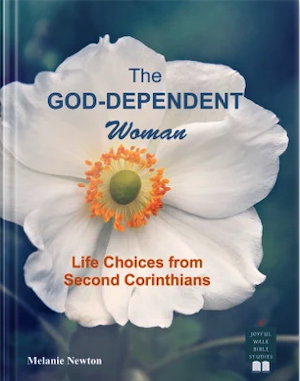 11 Lessons with Podcasts and Discussion Guide
Life is messy. People are messy. Circumstances are messy.
In the midst of your messy life, God wants you to learn to rely on Him more than on yourself. The God-Dependent Woman Bible Study will show you how to do that as you learn from 2 Corinthians. Are you a parent, teacher, or mentor to a younger Christian? If you have young adults in your household (or soon to be). If you are going through hardships, relationship difficulties, or health challenges.
Are you wanting a closer relationship with Christ? This study is for you! Being a God-dependent woman will make you stronger and more effective in life than you could ever be on your own!
Get "The God-Dependent Woman" here.
Download to print (free):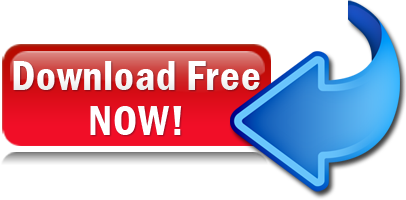 Listen to podcasts.
What women are saying about this study:
I am new to pod cast, not sure how to pause or stop, take notes, print pages. I am really enjoying Series 8. Please email me or let me know to get help. May God continue to bless you your ministry.
Response from MelanieNewton
Please go to my contact page and email me from there. I'll respond quickly to help you.
I've wanted to study 2 Corinthians for years. I loved this study. It showed me how and why I should depend on God more than on myself. (M)
---
What is the main emphasis of the letter of 2 Corinthians?
Second Corinthians teaches that we, as believers in Christ, should live our lives dependent on Christ all the time:
• In our strengths when we are using our gifts and skills and opportunities well,
• In our weaknesses that drive us to Him for help, and
• Everywhere in between!
God wants us to give back to Him all the skills, talents, advantages, and opportunities He has given to us and use them for His glory. That involves following His leading and guidance. Sometimes, our strength can be our greatest hindrance. We tend to rely on that rather than on God. So, relying on God means submitting your strengths and your weaknesses to Him for His purposes in your life.
How do you become a God-dependent woman?
The key to being a God-dependent woman is what can be described as dependent living. Human parents raise their children to be less dependent on them and more independent of them. But, God raises His children to be less independent and more dependent on Him. Whatever He brings into our lives that makes us more dependent upon Him is good for us. That's how we learn dependent living. Dependent living is not weakness. It is being stronger and having more influence, success, and satisfaction than you could ever have through your own efforts-as brilliant and self-sufficient as you think you are or as weak and messed up as you think you are and everywhere in-between. Read my blog "Dare to Be Different from Your World" to see ways you can depend on Jesus rather than what the world says.
What will you learn through this study of 2 Corinthians?
You will learn how to make plans for your life and rely on the Lord with how to proceed. You will learn how to educate your mind and rely on the Lord to use that knowledge to glorify Him.how to make money and rely on the Lord to show you how to use it wisely. You learn how to do this as we you in obedience to the Word of God, depend on Jesus Christ for the power to do so, and trust Him with the results. You can have confidence in what the Lord Jesus Christ will do in your life so that you will want to depend on Him more than on yourself. As you submit to Him, our God will transform you into a God-dependent woman who lives dependently on Him in weakness and in strength. Nothing could be better!
Image credit: photo by Mabel Amber, sourced from Pixabay.com (anemone-3616880_1920.jpg)