Old Testament Men Bible Study
Profiles of Perseverance: Sustained by Hope in the Rough-and-Tumble of Real Life
Special Offer

Sign up to receive a password for easy access to my free LIBRARY of Bible Studies and ministry resources.
Look around you. Something is going on somewhere in your country, your town, your neighborhood or your family that's got someone upset, nervous, or in panic mode—maybe even you. Cancer. Disaster. Job loss. Death. Enemy attack.
Most of us like to plan and control our environment so that our loved ones (and ourselves) can rest, relax, and be productive. These interruptions to life are very hard to bear. So, we try to escape to something that makes it go away for a while—a feel-good movie, book, or a retreat. But, then we get back to the rough-and-tumble of real life and find that whatever is stressing us is still there. Most stressors don't last just for a day—more like a month or year or even a decade. Right?
In order to not only survive but also to thrive over a lifetime of ups and downs, we need to have something called perseverance, something the Bible says is good for us. But, perseverance is only learned when there is a challenge to our comfort. And, who likes that?
Profiles of Perseverance Bible Study
Selected Old Testament men • 12 Lessons
Focus: View the work of God in the lives of selected Old Testament Men during much of their lives and gain a long-term perspective through the rough-and-tumble of real life. Joseph. David. Elijah. Elisha. Nehemiah. Discover that a sustained hope rooted in the faithfulness of God enables you to persevere faithfully through your life as well. Are you ready to develop perseverance in your life?
Podcasts: Selected ones. Listen to my podcasts to check out my teaching.
Happy studying!
Joyful Walk Bible Studies are grace-based Bible studies, free to download and print for those not using it for commercial purposes. Also available as low-cost books.
"Prepare by Instruction, Learn by Experience" Retreat
Focus: The life of Elijah
Sessions: 3 sessions
Coordinates with the "Elijah" lessons in the Profiles of Perseverance study.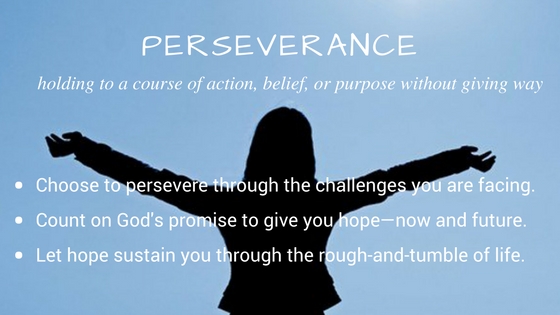 I promise that I am affordable. I will work with you and your event budget.
What you will discover through the "Prepare by Instruction, Learn by Experience" retreat:
Prepare by Instruction, Learn by Experience (1 Kings 17): Learn how God reveals more of Himself to Elijah as he experiences difficult challenges in his life.
And the True God Is… (1 Kings 18): God reveals to the people of Israel that their substitute god is no match for Him.
When the "Strong" Feel Weak (1 Kings 19): Even those who are viewed as strong know that in reality, they are weak without the presence and power of God to enable them to fulfill His purpose in their lives.