Everyday Women, Ever-Faithful God: Walk from Fear to Faith
Old Testament Women Bible Study
Book # 1 in the "Fear to Faith" series.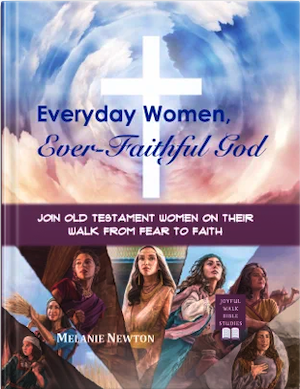 11 Lessons with Podcasts and Discussion Guide—also in Spanish and Indonesian
Do you find yourself living in fear? Are you looking for God's help to overcome that fear?
Here's the truth: Fear is a normal human emotion designed by God to alert us to danger so that we will take action against it. Everyday Women, Ever-Faithful God Bible Study will teach you how to do that. Get a glimpse into the lives of Old Testament women who learned how to overcome their fear.
Learn 4 truths you can embrace so that you can learn to trust God with any situation that causes you fear. Learn a process using those 4 truths to apply faith to any fear in your life. Your walk from fear to faith begins as you count on these truths and live each day believing they are true. Give this book a try and learn to trust God with any fear now!
Get "Everyday Women" study here.
Download to print (free):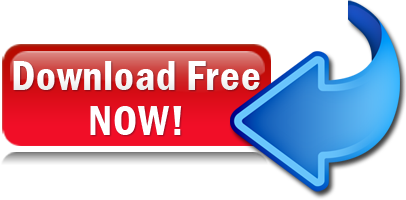 Listen to podcasts.
What women are saying about this study:
We love your studies. Our Bible study group in Branson has done them for a long time. Thank you!!
I wanted to let you know that there is a group of expat women "serving" in Vietnam who are currently going through your Everyday Women study. I happened to come across it while searching online as we finished up our summer study and was looking for what we'd do next. I really appreciate that you make your quality resources available for free online. It's a challenge finding studies that are easily accessible, especially when it's difficult to get them here (for a number of reasons). So, your site is perfect for a situation like ours. (Nancy)
Our Women in the Word Bible Study just finished the Everyday Women, Ever-Faithful God study. Wow! I think this has been one of my favorite studies (40+ years) I liked the depth and not overly commentated. (Donna)
"Just wanted to say I have been downloading your Bible studies and doing them as daily devotionals. I completed the Everyday Women, Ever-Faithful God lessons and am currently on the Live Out His Love study. I absolutely love them. (Teri)
Cada Dia Mujer, Dios Fiel Cada Dia
Spanish Version of an older study:
Get "Cada Dia Mujer" here.
I lead a group of pastors' wives and leaders' wives in Juarez MX. It is hard to find teaching material that is relevant to them and in English for me to study better and in Spanish for them to understand the lesson. I am delighted to see you have this study. (Marie)
Indonesian Version of an older study:
---
Image credits: women picture sourced from jw.org (502019181_univ_lss_lg.jpg); cross picture sourced from MaxPixel.net (MaxPixel.net-Spirit-Christ-Jesus-Gospel-Bible-Holy-Cross-God-5024110.jpg)