There is a choice. Embrace or forsake. There is no inbetween. In 2 Chronicles 7, the Lord appears to Solomon at night. It's during that appearance when He makes the promise often claimed by Christians today (7:14) calling for prayer, humility and repentance on the part of a sinful nation in need of forgiveness and healing. The choice is to embrace God and forsake sinful ways. God describes the opposite in verse 22. "Because they have forsaken the Lord, the God of their fathers…and have embraced other gods, worshiping and serving them." When Israel made that choice, the consequence would be loss of their land, their temple, and their reputation. We know this happened 500 years later. For 500 years, God in His goodness sent prophets repeatedly to His people to draw them back to embrace Him when they would forsake Him and stray away. Finally, He had enough. The only thing that would bring them back to their senses was total loss of what they held dear, more dear than loving Him. God wants His people to embrace Him and forsake what is not Him.What causes a people to forsake their God who has been so good to them? The influence of those around them. We read in 2 Chronicles 8:7-8, "All the people left from the Hittites, Amorites, Perizzites, Hivies and Jebusites (these people were not Israelites), that is, their descendants remaining in the land, whom the Israelites had not destroyed—these Solomon conscripted for his slave labor force." Cheap labor for all those building projects. The magnificent Temple. Jerusalem's mighty buildings. Fortified cities. The temple probably would not have been built without them. But, bad idea to keep those people hanging around. By keeping those Canaanites around, they can reproduce and continue worship of their own gods (Baal, Asherah) on the high places. 1 Corinthians 15:33 says, "Bad company corrupts good character." Even David as king had not made all those Canaanites move to another land that worshiped their gods or encouraged them all to worship YHWH. The country was more united under David than it had ever been. But, these pockets of pus remained, especially in the 10 tribes located farthest away from Jerusalem.

Then Solomon married wives from each of these people and all the other surrounding nations. Every one of them brought their own gods into his palace (1 Kings 11:1-2). God had forbidden that, and for every good reason. See what happens! "As Solomon grew old, his wives turned his heart after other gods, and his heart was not full devoted to the Lord his God, as the heart of David his father had been (verse 4)." He even built worship spots on the high places for each of their gods and offered sacrifices to those gods there. He became a cosmopolitan ruler. Anything goes. A little bit of Yhwh, Chemosh, Molech and Baal. Solomon had forsaken "my god" and embrace other gods as his own. When your leader is doing this, that gives permission for you as a people to do it as well. So when Solomon died after a 40-year reign as king, the kingdom is divided into north and south (chapter 10) with no hesitancy on the majority of the northern 10 tribes to forsake God and embrace idols instead, sacrificing to them on high places. Most of those remaining Canaanites were dwelling in the tribal areas that became the northern kingdom. Their influence infected Israel badly.
Why is that? What is the allure of bad character that draws us down? A friend and I were talking about this the other day. If you hang around a group of women for several days who aren't embracing Christ and approaching life His way, it is more likely that you will pick up their bad ways of being negative, critical and mean than that they would pick up your good ways of being kind and compassionate toward each other. It is like an infection. The only way to stay healthy is to embrace God fully and forsake anything that is not God, that is not His way of approaching life. That's a pre-decision—a choice made ahead of time knowing that you will be exposed to infection. Solomon didn't do that like David his father had done. Solomon got infected. So did many of the people who were influenced by him. Sad.
---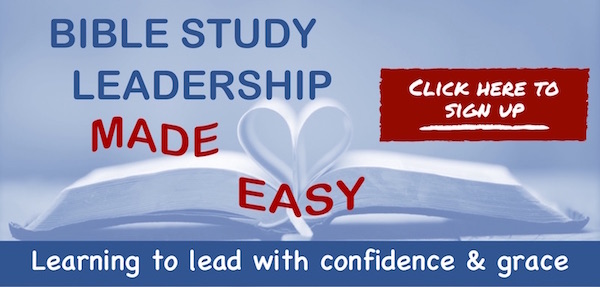 Save
Save
Save
Save
Save
Save
Melanie Newton helps women learn how to study the Bible for themselves through her Joyful Walk Bible Studies. She also teaches online courses for anyone to grow their Bible-teaching skills to help others—all with the goal of getting to know Jesus more along the way. She has lots of resources available on her website melanienewton.com for you to use in your life and ministry. Melanie believes that it's always the right time for a Dr. Pepper, that her family is the greatest, and being outside for even a few minutes is a daily necessity. Woohoo!