ARE YOU READY TO START A BIBLE STUDY OR LEAD ONE FOR A GROUP?
Sign up to receive easy access to my free library of e-books and ministry resources.
Hi, I'm Melanie Newton. Jesus Christ has purposed me to help women learn how to study the Bible for themselves and to grow their Bible-teaching skills to help others walk joyfully with Him! I think it's always the right time for a Dr. Pepper, that my family is the greatest, and being outside for even a few minutes is a daily necessity.
Because of God's grace, I have LOTS of Bible Studies and ministry resources on this website for you to use in your life and ministry. Enjoy!
Graceful Living Today — a daily devotional
Spend the next 150 days discovering who Christ is, what He has done for you on the cross, what His resurrection really means for you, and how those truths give you a new identity and way of living in Him. Are you ready to discover how you can experience a life of freedom and joy?!
Get one for yourself and for a friend. Only $15 on Amazon.

Surround yourself with people who will give you strong support. That's what jumped out at me from 1 Chronicles 11-12. David as King became powerful because God was with him. And, one of the ways God was with him was by sending strong, noble, and faithful men to surround David. Are you a leader of a work team, a family, or a small group? Surround yourself with people who will give your leadership strong support like David's "Mighty Men" did.

David's Mighty Men. I love that title! They were strong warriors who took their stand in the middle of the fray and defended their territory to bring victory. God sent those men to David. 1 Chronicles 12:18 says, "Then the Spirit came upon Amasai, chief of the Thirty, and he said, 'We are yours, O David! We are with you, O son of Jesse! Success, success to you, and success to those who help you, for your God will help you.'" God-directed men and God-directed words. Who wouldn't want to be surrounded by friends who said those words to you on a regular basis?! Verse 22 of that same chapter says that, "Day after day men came to help David, until he had a great army, like the army of God." If you are surrounded by godly people whom God sends to surround you, that is in a sense being supported by the army of God. And some had special discernment of what to do next. 1 Chronicles 12:32 says, "Men of Issachar, who understood the times and knew what Israel should do" were also with David. 200 of them. What a great feeling to have that kind of support! 1 Chronicles 12:40 says that at the beginning of David's reign there was great celebration and feast "for there was joy in Israel." 
I've seen this happen at a recent women's retreat. Women who were hurting and needing fresh support, even coming to the retreat alone and feeling alone beforehand, were completely surrounded by a whole army of women who said, "We are with you!" The lonely began feeling supported by God's army of women. And, I've seen evidence of that support continuing beyond the retreat. That creates a sense of joy in everyone involved—the needy ones and those coming alongside to support them. I look forward to seeing how God continues His work there.
Yep. We all need someone to have our backs. God does have our backs already as He goes before us, behind us and all around us (Psalm 139). And, He uses people to do that work for Him. Thank you, God, for those people in my life!
---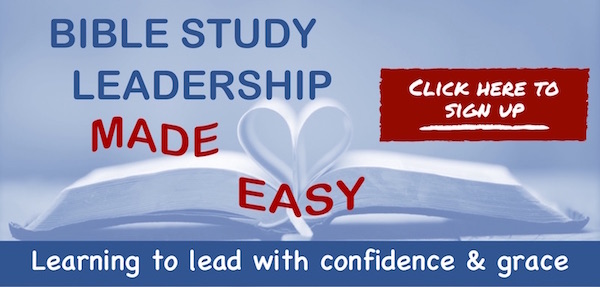 It is my joy to be able to provide free Bible studies for women and other resources to download on this website. If you've just start working through one of my studies, hooray! I hope you enjoy it and fall fresh in love with Jesus. Life cannot be any better than knowing Him!
Welcome to the Joyful Walk community…
Melanie