"The Lord gave David victory everywhere he went." That's what 1 Chronicles 18:6 and 13 say. Chapters 18-20 recount Israel's victories under David's leadership over foes to the west, north, and east. Through these victories, it seems like David gained control of nearly all the territory that God had promised to Israel coming out of Egypt. But, not only land. In each victory, David gained tribute and labor–resources preserved for the future Temple. Although David was not allowed to build the Temple himself, he intentionally stockpiled the resources Solomon would need to do so. He was still onboard with God's plans because he loved God.
1 Chronicles 18:7-8 says, "David took the gold shields" to Jerusalem and "a great quantity of bronze, which Solomon used to make the bronze Sea, the pillars and various bronze articles." After another defeated king brought "all kinds of articles of gold and silver and bronze (verse 10)", "King David dedicated these articles to the Lord, as he had done with the silver and gold he had taken" from other nations (verse 11). The defeated Philistines, Moabites, Arameans, Edomites, and Ammonites all became subject to Israel's king and thus a source of menial labor for building projects "with saws and with iron picks and axes (1 Chronicles 20:3)." Each victory brought more riches to the King, the national coffers, and the Lord's work. "David reigned over all Israel, doing what was just and right for all his people (1 Chronicles 18:14)." Well, except for what happened in Chapter 21.
That whole incident about the census has always confused me. Why was taking a census so evil? Even Joab, his army commander, was against this idea and tried to talk David out of it. But, David insisted on counting the fighting men. There is some missing information here, no doubt. I've read several commentaries on this incident, and most attribute the census taking to David's pride in his army and their exploits, forgetting that God was the one who gave victory. It seems out of character, though. Joab did the passive-aggressive thing by not counting 2 of the tribes in the numbering. That made me chuckle. But, the people of Israel suffered because of David's sin. That was no laughing matter. Seventy thousand of those numbered men died (verse 14). It is amazing how many seemingly innocent people can be affected by one very public sin!
David sees the angel of the Lord with his drawn sword over Jerusalem. Along with the elders, David mourns his sin and pleads with the Lord to spare the "sheep" of Israel and instead punish the shepherd-king (and his family!). God sent a message to David through a prophet to go to the threshing floor of Araunah the Jebusite (the people David conquered to get Jerusalem) and build an altar. This spot just "happened" to be on Mount Moriah where Abraham had taken Isaac to sacrifice to God (Genesis 22:1-2).
David obeyed. Araunah looks up while just threshing his wheat, and he sees not only King David coming to him but also the angel of the Lord with his drawn sword overhead. Scared that guy and his four sons for sure! David bought the spot from Araunah (with lots of that gold he got as tribute) so he could obey God's Word and build an altar to the Lord right there. "He called on the Lord, and the Lord answered him with fire from heaven on the altar of burnt offering. Then the Lord spoke to the angel, and he put his sword back into its sheath (1 Chronicles 21:26-27)." Fire from heaven to light the altar–I thought that only happened in the time of Elijah on Mt. Carmel. No, it happened here years before Elijah. God uses fire from heaven to make a statement for sure! As a result, David declared that site would be the location for the Temple (1 Chronicles 22:1). God worked something good out of something awful. Because He does that from His grace. God spared Jerusalem, gave David and anyone else watching a sign from heaven that they could not ignore (angel with drawn sword and fire from heaven lighting up the altar), and Gentiles (Araunah and his sons) got to see the God of Israel in action and received unexpected payment from a God-honoring King for their land that he could have taken from them for nothing. That's grace. 
---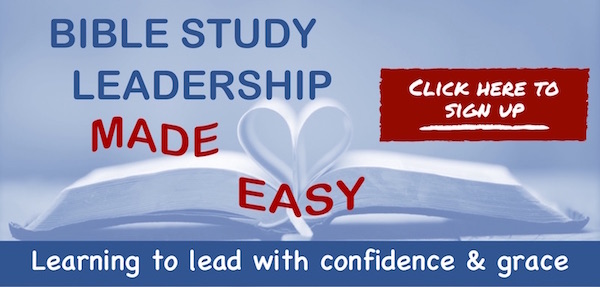 Melanie Newton helps women learn how to study the Bible for themselves through her Joyful Walk Bible Studies. She also teaches online courses for anyone to grow their Bible-teaching skills to help others—all with the goal of getting to know Jesus more along the way. She has lots of resources available on her website melanienewton.com for you to use in your life and ministry. Melanie believes that it's always the right time for a Dr. Pepper, that her family is the greatest, and being outside for even a few minutes is a daily necessity. Woohoo!