It's summer time. You might finally have a chance to work on a Bible Study for yourself. Or, you are thinking ahead to the Fall and wondering what study to do next with your Bible Study group.  Maybe you are considering starting a Bible Study group and need to know where to begin. Or, you are new to the Bible and puzzled how to begin with something that won't overwhelm you.
You are not alone. Whether you are new to Bible study or have been doing it for a while, choosing a quality Bible Study can make your experience, especially at leading, either a great one or a frustrating one.
Over the years, I've learned some valuable lessons about choosing a Bible Study for yourself or for a group. Here are my suggestions:
To get more information and training on leading a Bible Study group, check out my online video course, Bible Study Leadership Made Easy. It's only $20 and covers many aspects of leading a Bible Study group or lesson.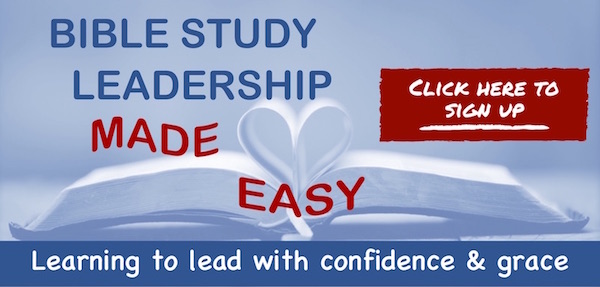 Are you a small group leader? Get some training to be the best small group leader you can be.