Lead a Bible Study Lesson
Learn how to lead the discussion for a Bible Study lesson
Is Jesus prompting you to lead a Bible Study but you don't know how to start?
Are you afraid that you don't know enough of the Bible to lead a Bible Study for a group?
Does the thought of directing a discussion make your knees tremble?
Now may be the time to step out in faith and just do it.
Did you know that everyone feels inadequate when they start out? You are not alone.  I've been where you are. Thankfully, Jesus took me beyond my insecurities. He'll do the same for you.
Let me help you step above those feelings of insecurity you might have about leading a study if you've never done it before. Since I'm most familiar with the Bible Studies on this website, we'll use those as our examples.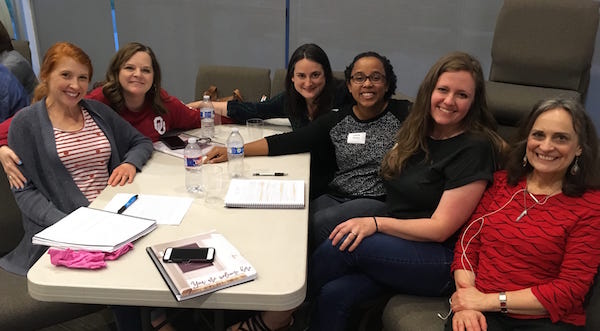 To get more information and training on leading a Bible Study group, check out my online video course, Bible Study Leadership Made Easy. It's only $20 and covers many aspects of leading a Bible Study group or lesson.
Related Resources & Blogs
Don't miss out on our free resources library!
Sign up to receive a PASSWORD TO DOWNLOAD all of our Bible Studies and ministry resources from one location!
Image credit: sourced from a template at canva.com