Marching through 1 Chronicles, I see a lot of names mentioned. I wonder if anyone has ever counted all the different people (men and women) who are mentioned by name? And, many of them have special notations about their character or their purpose in the kingdom. 1 Chronicles 26:14 mentions "Zechariah, a wise counselor." In 1 Chronicles 27:6, Benaiah "was a mighty man among the Thirty and was over the Thirty." Later, in verse 32, "Jonathan, David's uncle was a counselor, a man of insight and a scribe." Then, there's Obed-Edom. His name keeps popping up from 1 Chronicles 13-27. Lots of times. Yet, he is pretty-much unknown by us Christians except for Old Testament scholars. After reading the various references, my conclusion was that this man was one thing especially—TRUSTWORTHY.
I first read Obed-Edom's name in 1 Chronicles 13:13-14. After David's first disastrous attempt to bring the Ark of God to Jerusalem, David "took it aside to the house of Obed-Edom, the Gittite. The ark of God remained with the family of Obed-Edom in his house for three months, and the Lord blessed his household and everything he had." He wasn't a random person whom David chose to get the Ark off of his hands for a few months. Obed-Edom was a Levite who had already demonstrated his faithfulness as a "gatekeeper"—the job assigned to his particular branch of the Levites. According to 1 Chronicles 9:22, "The gatekeepers had been assigned their positions of trust by David and Samuel the seer (prophet). They and their descendants were in charge of guarding the gates of the house of the LORD" (the Tabernacle). Several at a time served for seven-day periods. Some guarded the four sides; others "were entrusted with the responsibility for the rooms and treasures in the house of God (verse 26)." Some were also in "charge of the articles used in the temple service; they counted them when they were brought in and when they were taken out (verse 28)." They even had the key to open and close the Tabernacle morning and night. Obed-Edom had been in charge of the South Gate and the storehouse, probably for several years, and had proven that he could be trusted to guard the Ark in his own house. He did that faithfully for 3 months! He was trustworthy.
When the Ark was finally moved to Jerusalem, Obed-Edom was part of the praise team, playing his harp during the celebration parade (1 Chronicles 15:21; 16:4-5). I picture a man whose reputation was that he loved God and loved praising God. And, Obed-Edom was designated to be one of the 4 gatekeepers for the ark in its new tent (verses 18, 24). This man was trustworthy.
A man of character like that usually has an impact on his own family. In 1 Chronicles 26:4-8 describes his family. He had numerous sons "for God had blessed Obed-Edom" (verse 5). His firstborn son also had sons "who were leaders in their father's family because they were very capable men…All these were descendants of Obed-Edom; they and their sons and their relatives were capable men with the strength to do the word—descendants of Obed-Edom, 62 in all (verses 6-8)." Wow! What an impact! Leaders. Capable. Strength. Sons, grandsons, and relatives. The legacy of a trustworthy man.
I hope the Lord considers me trustworthy. I hope I have such a legacy in my descendants. The legacy of a trustworthy woman.
---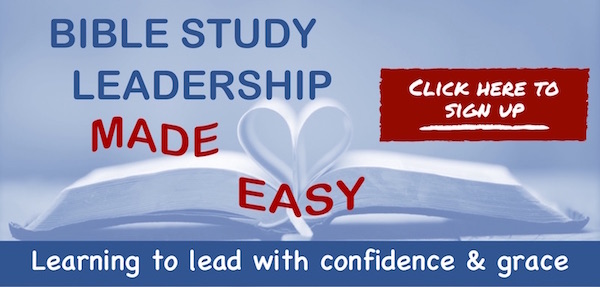 Melanie Newton helps women learn how to study the Bible for themselves through her Joyful Walk Bible Studies. She also teaches online courses for anyone to grow their Bible-teaching skills to help others—all with the goal of getting to know Jesus more along the way. She has lots of resources available on her website melanienewton.com for you to use in your life and ministry. Melanie believes that it's always the right time for a Dr. Pepper, that her family is the greatest, and being outside for even a few minutes is a daily necessity. Woohoo!