ARE YOU READY TO START A BIBLE STUDY OR LEAD ONE FOR A GROUP?
Sign up to receive easy access to my free library of e-books and ministry resources.
Hi, I'm Melanie Newton. Jesus Christ has purposed me to help women learn how to study the Bible for themselves and to grow their Bible-teaching skills to help others walk joyfully with Him!
I think it's always the right time for a Dr. Pepper, that my family is the greatest, and being outside for even a few minutes is a daily necessity.
Because of God's grace, I have LOTS of Bible Studies and ministry resources on this website for you to use in your life and ministry. Enjoy!
Graceful Living Today — a daily devotional
Spend the next 150 days discovering who Christ is, what He has done for you on the cross, what His resurrection really means for you, and how those truths give you a new identity and way of living in Him. Are you ready to discover how you can experience a life of freedom and joy?!
Get one for yourself and for a friend. Buy on Amazon. Also on Kindle. 
After David moved the Ark to Jerusalem, settling it in its own tent, David appointed a prayer team and orchestra to appear daily before the Lord. I had not seen the prayer team part before. 1 Chronicles 16:4 says, "He appointed some of the Levites to minister before the Ark of the Lord, to make petition, to give thanks, and to praise the Lord, the God of Israel." My friends, that's a prayer team! Incorporated in that prayer team were also musicians playing stringed instruments (lyres and harps), brass instruments (trumpets), and percussion (cymbals). That's an orchestra. It reads as though the same group did both. Or, perhaps the list of men refers to the ones overseeing those praising God regularly through prayer and music. Either way, praying for Israel's needs was a team effort. (more…)
On the day the Ark was settled into its tent, David committed to his worship leader Asaph a psalm of thanks to the Lord (1 Chronicles 16:7-36). This psalm combines parts of three psalms found in the book of Psalms–105, 96, and 106. It is a beautiful combination of praise for how God brought the nation of Israel together to be His very own people, praise for who He is, and thanksgiving for what He has done. What it brought to mind is that David used words He had written before that meant so much to him already and combined them to fit the occasion. We see this often in Psalms–phrases and whole sections of one psalm repeated in several others. Familiarity of words helps with worship, at least it does for me. When you know the words already and have grown to love them, you get to enjoy saying them or singing them over and over again. I think that's why I enjoyed the choruses of the 80s and early 90s. They were taken directly from Scripture (mostly Psalms), set to music, and still come to mind when I run across them while reading Psalms. A constant barrage of new worship songs at church frustrates me, especially when accompanied by difficult-to-sing music. Enough of that. 🙂

Another thought on 1 Chronicles 16. Verse 39 says that David left the Tabernacle of the Lord at the high place in Gibeon. I kept wondering why he didn't go ahead and move it to Jerusalem and use that to house the Ark of the Lord as it was meant to do. As I was pondering that this morning, I was reminded how big that tabernacle area was. Perhaps there wasn't room in Jerusalem yet for it. Or, maybe David wanted the people to keep going to where they had been going for their 3 annual feasts. Then, why bring the Ark to Jerusalem instead of returning it to the Tabernacle at Gibeon? Protection for it? David perhaps wanted to make sure it would not be misused again and captured by an enemy army. Perhaps the Tabernacle was pretty fragile by this time and could not easily survive a move. After Solomon built the Temple, he had it packed up and moved to Jerusalem and stored safely within the Temple. If he asked God about this, we don't have a record of it.

In 1 Chronicles 17, David expressed his desire to build a temple for God in Jerusalem. God's answer was, "No. I haven't asked for that yet." I found this helpful insight in Dr. Tom Constable's Notes on 1 Chronicles,

"The main reason God did not allow David to proceed with his plans to build Him a house (temple) was that God, not David, was sovereign. A secondary reason was that David was a man of war (22:8; 28:3). God reserved the right to choose who should build such a place, as well as when and where he should build it. It was inappropriate for David to decide these things, though his desire to honor God in this way was certainly commendable."
All along, God moved with His people wherever they went. It would be God's decision if, when and where a permanent dwelling place for His earthly presence would be built. Then, He promised to subdue all their enemies so Israel would have peace in her land. And, God would establish David's kingdom (house) forever and have His earthly dwellling place built by one of David's sons.
Then, I read this in 17:13, "I will be his father, and he will be my son. I will never take my love away from him, as I took it away from your predecessor." That last part bothered me. I compared that to the parallel passage in 2 Samuel 6. Sure enough the same words were there. So, I looked up the word translated "love" there. It's the Hebrew "hesed" referring to God's lovingkindness and faithfulness as His special favor bestowed on someone. It was God's favor (grace) toward Saul as king that was taken away. That would never happen to the ultimate descendant of David–the Messiah. The context of that passage seems to point to the Messiah and not just David's successor. New Testament writers applied this to Jesus at His baptism.

David followed this message from God with a beautiful time of humble praise and thanksgiving to God. He wasn't mad at God. He accepted God's sovereign decision as he should. Verse 26 says, "O Lord, you are God! You have promised these good things to your servant." A good reminder to all of us. God is God; I am His servant. I must trust His goodness in whatever He chooses to do even if what I am asking for seems like such a good and God-honoring thing to do. Thank you, God, for your goodness to me and my house as well. Amen.    
---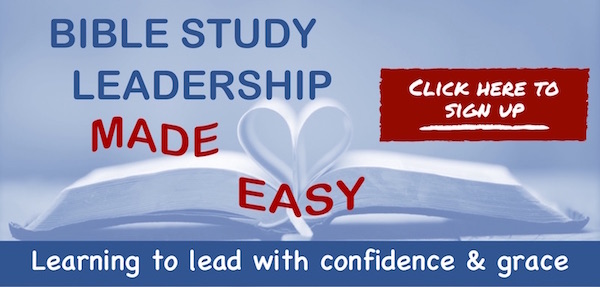 It is my joy to be able to provide free Bible studies for women and other resources to download on this website. If you've just start working through one of my studies, hooray! I hope you enjoy it and fall fresh in love with Jesus. Life cannot be any better than knowing Him!
Welcome to the Joyful Walk community…
Melanie