Several things popped out at me as I read through the accounts of Abijah's and Asa's reigns as kings of Judah. The first thing jumped out of 2 Chronicles 13:7. When addressing Jeroboam and the northern tribes, King Abijah claimed that his father Rehoboam was "young and indecisive and not strong enough to resist" the "worthless scoundrels gathered around him" to oppose him when he first became king. Give me a break—Rehoboam was 41 years old! 41 is not young nor inexperienced! Since Solomon his father reigned as king for 40 years, Rehoboam must have been born shortly before Solomon became king. He had 40 years of watching and somewhat participating in the running of a government engine. He knew what he was doing, and he was a fool at 41. He would have been a fool at 61. The son Abijah tried to make excuses for him, to make it sound like the splitting of the kingdom wasn't his dad's fault or even God's idea. Not surprisingly, Abijah only lasted 3 years. 
The second thing that jumped out at me came from the progression of Asa's reign from fully committed to disengaged in chapters 14-16. 1 Kings 14:4 says that the Lord raised up Asa to be like David on the throne. Asa's heart was aligned with God's heart—for most of his life. "Asa did what was good and right in the eyes of the Lord (verse 2)." In verses 3-5, we see the actions that proceeded from that good heart. He led the people to forsake their idols. He commanded Judah to seek the Lord and to obey God's laws. God gave the land rest from attack for 10 years. When attacked, he called upon the Lord for rescue. God answered and prospered them in the victory (verses 9-15). So far so good.
Then, in chapter 15, a prophet from God is sent to give Asa some word of guidance. "The Lord is with you when you are with him…be strong and do not give up, for your work will be rewarded (verses 2, 7)." As a response to this revelation, Asa assembled the people to renew their covenant with God. In fact, by then "large numbers had come over to him from Israel (northern tribes) when they saw the the Lord was with [Asa] (verse 9)." So, this was a very public large national gathering of the remnant of God-followers. The people responded well. "They had sworn it wholeheartedly. They sought God eagerly, and he was found by them. So, the Lord gave them rest on every side (verse 15)." Asa even deposed his unrighteous, idol-worshiping grandmother as queen mother—removing her influence from the court (verse 16). This was serious housecleaning!
For 25 years, Asa stayed true to God. Then, in chapter 16, he made a choice that reflected a decline in his trust of God over time. Sadly, this similar pattern is seen throughout Kings and Chronicles. The question that came to mind was, "Do rest and prosperity (which God gave to Solomon and Asa) lead us to relax our trust on God and rely too much on our experiences?" When his land was threatened by the King of Israel, Asa may have thought he had enough experience to work out a plan on his own. It did work. He just didn't pass it through God first. Throughout his 40+ year reign, he had prophets of God available to him to speak on God's behalf. Yet, he didn't consider going to God first this time. God sends a prophet to Asa to remind him that God had not failed him yet. In 16:9 God says, "For the eyes of the Lord range throughout the earth to strengthen those whose hearts are fully committed to him." When confronted with his mistake, Asa got angry. He was enraged rather than humbled. That was not like David at all. Interestingly, 3 of Asa's descendants did the same foreign alliance thing and were chastised for it. Foreign alliances were the world's way of dealing with your enemies, not God's way for Judah to do it. The king and the people were to trust in God, who had never failed them yet!
I can hear the excuses being made in Asa's mind. "I had a brilliant idea, and it worked. I saved your people, God." God said to him, "I didn't need you to save them. That's my job. I'll do it my way." Is this a typical human pattern, especially for those who have a position of power and authority? Do we become more vulnerable to relying on our own experience more than on God as we grow older? That bothers me a lot because I am getting older. I have been asking the Lord to not let that happen to me. Stop me if I rely more on myself and my skills/experience more than on Him. Especially when it comes to doing His work—which is my whole life because there is no sacred/secular division in a Christian woman's life. All of life is ministry for the Lord—work, play, church, social, and personal.
"For the eyes of the Lord range throughout the earth to strengthen those whose hearts are fully committed to him." God reminds Asa and us that there are no favorites with God. If your heart is fully His, He will strengthen you in whatever job you do. King, engineer, servant, mom, dad, teacher, landscaper, IT professional. Leave no room for excuses. Stay fully committed to Him. 
---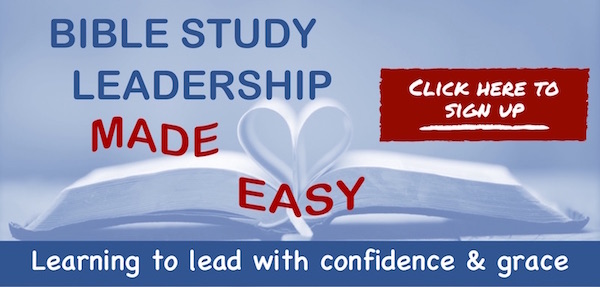 Save
Save
Save
Save
Save
Save
Save
Save
Save
Melanie Newton helps women learn how to study the Bible for themselves through her Joyful Walk Bible Studies. She also teaches online courses for anyone to grow their Bible-teaching skills to help others—all with the goal of getting to know Jesus more along the way. She has lots of resources available on her website melanienewton.com for you to use in your life and ministry. Melanie believes that it's always the right time for a Dr. Pepper, that her family is the greatest, and being outside for even a few minutes is a daily necessity. Woohoo!