As I finish out 1 Chronicles, I read how David so diligently tried to prepare for the building of the Temple and the passing on of his love for God to his own successor (Solomon) and the people who would be surrounding him. One of the reasons he made such extensive preparations was because he had wanted to build that Temple himself but now knew that his young son Solomon (late teen) needed that help to get going on the project. David wanted God's house to be "of great magnificence and fame and splendor in the sight of all the nations. Therefore I will make preparations for it (1 Chronicles 22:5)." David gathered huge stockpiles of materials for the building of the Temple and workers to do the labor. 1 Chronicles 22:2 talks about his appointing stonecutters from among the non-Israelites in the land (those whose nations he had defeated and were now subject to the king's work, in this case quarrying stone!). He also provided many craftsmen—masons, carpenters, ironworkers, goldsmiths, silversmiths–"craftsmen beyond number" (verses 15-16). There would be no excuse not to get started building the Temple.
In 1 Chronicles 22, David called Solomon to his side and commissioned him with the building of the "house for the Lord, the God of Israel (verse 6)." But, that's not all. In verses 12-13, David says this to Solomon, "May the Lord give you discretion and understanding when he puts you in command over Israel, so that you may keep the law of the Lord your God. Then you will have success if you are careful to observe the decrees and laws that the Lord gave Moses for Israel. Be strong and courageous." When I read that, my first thought was that David planted the seed in Solomon's mind to desire discretion and understanding (wisdom) as king. He already had peace and prosperity. When God told Solomon later to ask whatever he wanted, Solomon responded with "wisdom." That's David's influence in his son's life. However, Solomon must still obey God to maintain peace, prosperity, and success as king. Then in verses 17-19, he called together the leaders of Israel and commissioned them to devote their own hearts to the Lord, help his son Solomon, and build that Temple for God! This was David's commission to the current generation as well as the next generation. Put God first!!!!
Flipping over to 1 Chronicles 28, David knows his time to die is very near so he basically repeats the same commission but with a new twist. He summons all the tribal leaders, government officials, army commanders, priestly leaders, and his palace officials together for a fundraiser and further commissioning to build God's Temple. In front of this huge group of Israel's leaders of every area of life, he reconfirms God's choosing of him to be king and God's choosing of Solomon to be his successor. In front of the whole crowd, David turns to Solomon and says, "acknowledge the God of your father, and serve him with wholehearted devotion and with a willing mind, for the Lord searches every heart and understands every motive behind the thoughts. If you seek him, he will be found by you; but if you forsake him, he will reject you forever. Consider now, for the Lord has chosen you to build a temple as a sanctuary. Be strong and do the work (verses 9-10)."  What a commission! God first. God's house first. Then, in front of everyone, David gives Solomon "the plans of all that the Spirit had put in his mind" for all parts of the physical Temple itself (verse 12), the divisions of all those who would work at the Temple (verse 13), and even the weight of precious metals to be used for each article that goes into the Temple (verses 14-18). David completes this commission with these words in verse 19, "All this I have in writing from the hand of the Lord upon me, and He gave me understanding in all the details of the plan." That is depending on the Lord! It was God's house to be done God's way. David's heart was with God all throughout his life. Once again David confirms to the young Solomon that God is with him. Just do the work!
In 1 Chronicles 29, David leads his leaders to give of their own treasures to the Temple project by bringing out his offerings. The leaders all give generously. And, David's beautiful prayer that follows affirms that "everything comes from you, and we have given you only what comes from your hand (verse 14)." If we would only see our wealth that way. He goes on to say in front of all of Israel's leaders (current and future) that God will "test the heart" and is "pleased with integrity (verse 17)." Then he asks, "keep this desire in the hearts of your people forever and keep their hearts loyal to you. And give my son Solomon the wholehearted devotion to keep your commands…and to do everything to build the palatial structure for which I have provided (verse 19)." David leads his people in praise and worship of God and reminds them to stay strong in their faith as he has done in his life. They are to also support their next king and carry on the legacy of faithfulness to God. It's David's commission to the next generation. Put God first, and everything else will fall into place. Well done, David. 
---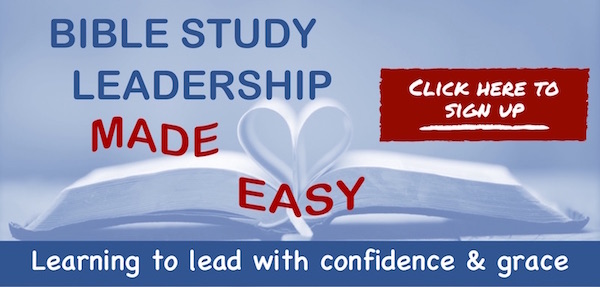 Melanie Newton helps women learn how to study the Bible for themselves through her Joyful Walk Bible Studies. She also teaches online courses for anyone to grow their Bible-teaching skills to help others—all with the goal of getting to know Jesus more along the way. She has lots of resources available on her website melanienewton.com for you to use in your life and ministry. Melanie believes that it's always the right time for a Dr. Pepper, that her family is the greatest, and being outside for even a few minutes is a daily necessity. Woohoo!