When was the last time you really studied the book of Acts in the Bible? Or, have you ever really studied it? Perhaps you have shied away from it because it happened so long ago or has controversial issues in it. Whatever has kept you from studying Acts in the past, forget that! Here are 3 reasons you should study Acts right now in your life. Ready?
1.  You Need Spiritual Adventure? Begin with Acts
The book of Acts is a fast-paced, action adventure book that chronicles the birth and growth of the early church from the Jewish center of Jerusalem to the Gentile nations surrounding her. Acts is a book of history, for sure. But, it's not a complete history of the early church or the apostles but rather a book that selectively gives the history of early Christianity. Acts is a book of theology where you see the work of the Holy Spirit—theology being lived out, evidence for the inspiration of scripture, the gospel message taught from the very beginning never changed. Acts is also a book of biography—mainly viewing the fire of the Spirit erupting in the lives of Peter and Paul but also every other person whose life was touched by the Spirit and changed forever. And, Acts is a book about human relationships influenced by the transforming fire power of the Spirit. Conflicts occur and are resolved, friendships are made and tested, old prejudices surface and are removed, persecutions are shared, hospitality is extended, generosity is displayed, and opportunity taken to share the gospel with whomever would listen. Men and women got fired up and not only ready for adventure but living it. Never a dull moment! Are you ready for adventure?
2.  IF:Gathering 2017 Focuses on Acts
This year, the speakers at this hugely popular, worldwide, annual event will focus on Acts. Here's the website description: "At IF:Gathering 2017, we'll look at one of the most influential generations that have ever lived — the early church. The way God moved through them was simple and pure. We believe they are the model we need right now. Our dream is that we would experience the power of God as He does big things through simple acts of faith. That we live unified, surrendered to God, not just in our minds and in our theology, but also in our daily lives. Our hope is that we would participate with the Spirit of God and see Him go forth in our generation in a most powerful way." That makes you want to do the same, doesn't it? So, start studying Acts now to get ready for it. Then, join in on February 3-4, 2017 to enjoy the application.
3. To Connect with Your Spiritual Heritage through Acts
When you study Acts, you will not only gain a better understanding of what the Holy Spirit chose to include in the Bible for you, but you will also gain a connection and appreciation for those who obeyed Jesus by spreading the gospel everywhere they went to people like you who never saw Jesus face-to-face but learned to believe in Him as Savior and Lord. That gospel sharing carried on throughout 2000 years over multiple continents to reach that one person who shared Jesus with you so that you could also believe. People who, in their everyday lives, were making disciples who made disciples who made disciples. And, you have now received the benefit of that disciple making.
 How a Study of Acts Enriched My Life
Se
veral years ago, my father was diagnosed with lung cancer, and it didn't look like he would make it very long. I started reading Fresh Wind, Fresh Fire by Jim Cymbala and preparing a Bible study on the book of Acts for our women's ministry. Both of these gave me the encouragement to ask God for another year for my father, which the Lord graciously granted me. And, as our Bible study team worked on this study, we were reminded that one of the biblical symbols for the Holy Spirit is "fire." The vision that came to my mind was that of a volcano. Just as fiery lava and ash erupt from a volcano and flow out to build new land, the Holy Spirit's fire in the book of Acts erupts through the lives of believers to build Christ's Church. So we put a volcano on the cover of the study book.  We named the study Radical Acts because "radical" means "having a profound or far-reaching effect." That certainly describes the Holy Spirit! Through the Spirit's transforming power in our lives, He changes the world immeasurably and irreversibly. I'd say that is pretty radical! Radical Acts is available as a free download on my website, as an online study on bible.org, and as a published book.
Listen to the audio "Introduction" to this study and get inspired to study Acts.
Here's another good study of Acts by a friend of mine, Dr. Sue Edwards, a professor at Dallas Theological Seminary. You can access her study Acts of the Holy Spirit online at bible.org. This one has 24 lessons.
"Acts is a tribute to the transforming power of God, as evidenced in the Apostles' lives. Observing the changes in their lives from fearful weaklings to irrepressible dynamos gives us hope and encouragement today." (Sue Edwards, Acts of the Holy Spirit, p. 2)
Happy studying!
---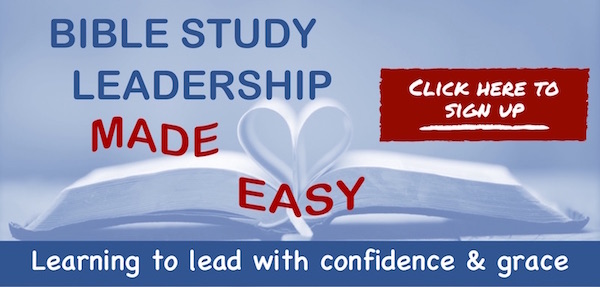 Melanie Newton helps women learn how to study the Bible for themselves through her Joyful Walk Bible Studies. She also teaches online courses for anyone to grow their Bible-teaching skills to help others—all with the goal of getting to know Jesus more along the way. She has lots of resources available on her website melanienewton.com for you to use in your life and ministry. Melanie believes that it's always the right time for a Dr. Pepper, that her family is the greatest, and being outside for even a few minutes is a daily necessity. Woohoo!